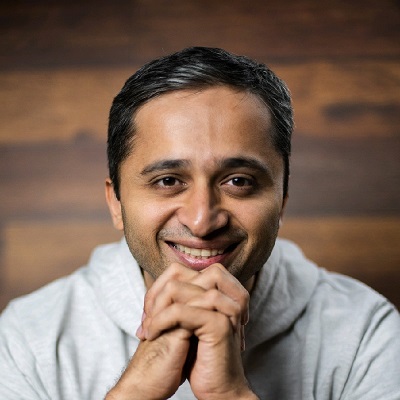 "In order to educate billion learners online, knowledge partners need to work closely with the online educators that have outreach"
I'll try to explain Co-creation Labs in the simplest possible way!
I asked myself this simple question. If I really have to educate a billion learners, what should I really do?
I started making note of the points I should focus on over the coming years, and guess what topped the list? Content! Lots more content! Tech, Sales, Marketing, Hiring will help; but none of these things can be done if we don't have enough content.
Pretty obvious isn't it? Yes, but the next question I asked myself was "How?". How do I create more content in a scalable way? And fast of course. If I use the traditional approach of hiring more content experts in order to generate more content, then I would either fail or go too slowly.
And then there was this moment of epiphany!
I realised that there are plenty of individuals or companies (let's call them Knowledge Partners) out there that are extremely knowledgeable and many of them have already created a lot of content mostly in a purely textual format(books/blogs etc.).
Well well well; but we all know what the medium of this century is: Video!! So how about this? We co-create educational video content by partnering with the Knowledge Partners! How?
Simple: The Knowledge Partner shares their knowledge bank with us, and we help them with two things they need the most: Educational video creation skills, and Outreach!
Sounds cool right? But how does it really work? Here's a simple image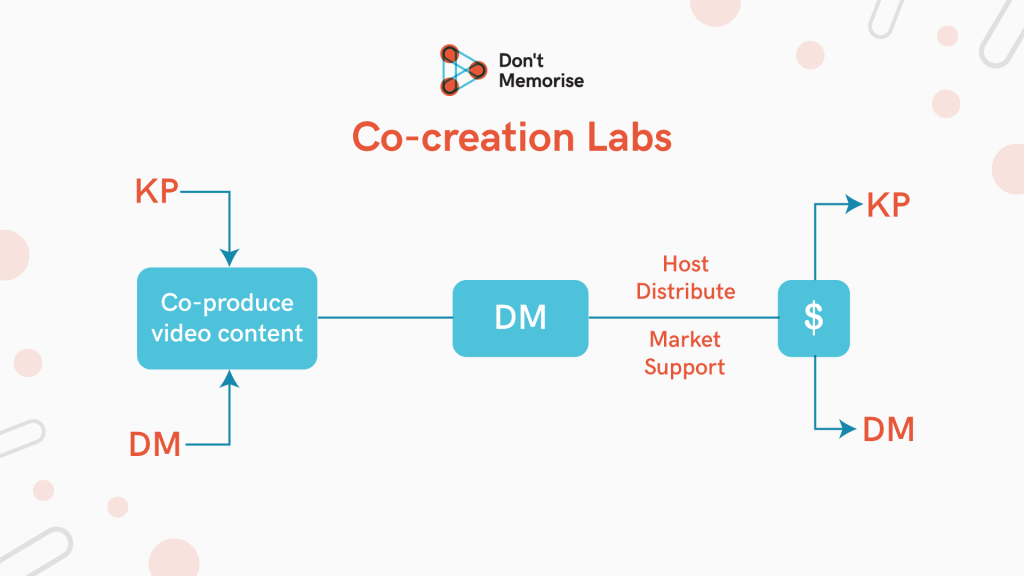 Yes, we expect the KP to co-produce the content with us. Both: KP and DM share the production costs, the content is marketed through the DM platform and revenue is shared with the KP.
Why is this model better?
It's a win-win for both parties. With just a one-time effort, the KP gains in the following ways:
And Don't Memorise gets a chance to move towards its journey of educating more students 🙂
If you wish to co-create educational video content with us, please write to us by filling this form here. I'm excited to see you join me in a journey to educate a billion learners.
PS : Before you write to us, please go through the FAQs below 🙂